Best Pathology Laboratory near you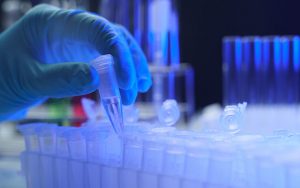 Arogya Diagnostic Centre is one of the leading and renowned diagnostics companies in Habra, North 24 Parganas. Arogya Diagnostics Centre has one of the best Pathology Labs in North 24 Parganas with a series of renowned specialists forming our consultation panel. We aim to provide the best diagnostic services to the people of North 24 Parganas covering the areas like Habra, Ashoknagar, Bira, Guma, Thakurnagar, Bamongachi, and more with the best health packages.
Arogya Diagnostic Centre aims to empower treating physicians with accurate insights in the test reports for the right diagnosis and treatment. العاب كازينو مجانية We believe that every test report must be accurate to aid in the correct treatment and early recovery of patients. If you have been prescribed by your Doctor a blood test or pathological test as part of your diagnosis and treatment, we will receive and process your blood samples quickly and report back to you, often within hours of having the blood test done. This will help in reducing the lengthy wait for results and will enable your Doctor to start treatment immediately if required. أجويرو
An integral part of clinical diagnosis, our Pathology services include the full range of blood tests, complete hematological testing, coagulation tests, biochemistry screening, liver function, thyroid function, immunoassay tests, cytology tests, and many other specialized blood tests. We understand that diagnostics is especially for people who are not at the peak of their health. Our staff is welcoming and warm making us accessible and approachable at any given point in time. Recently, keeping the current situation in mind we have Collection Services with stringent safety protocols to assure safety to every one of our clients.
Some of our pathology services include:
HAEMATOLOGY
CLINICAL PATHOLOGY
HISTOPATHOLOGY
BIOCHEMISTRY
IMMUNOLOGY
CYTOPATHOLOGY
MICROBIOLOGY AND SEROLOGY(BY VITEK/BACTALERT)
MOLECULAR BIOLOGY
Learn more about service here: Medical Services – Arogya Diagnostics Centre (arogyadiagnosticcentre.com)
Why Arogya Diagnostic Centre:
Arogya Diagnostic Centre is the best multi-specialty pathology centre in North 24 Parganas with an established reputation for quality service, speed, and accuracy. The mission is to provide affordable diagnostic solutions for a wide range of tests available for everyone. Our friendly staff and expert technologists are experts in making it easy for the patient to undergo a diagnostic procedure in a congenial and comfortable environment. طريقه لعبه اونو
Learn more about us About Us – Arogya Diagnostics Centre (arogyadiagnosticcentre.com)
Arogya's internal quality control program uses an integrated informatics system that using a computer connected with laboratory instrumentation, allows monitoring of global error (bias, random, gross) using classical statistical quality control systems, integrated by auxiliary methods built on a database stored in the computer. These methods reduced bias and random error in the most frequent laboratory tests.
World Class Labs
Affordable Price
Certified Professionals
Hygienic Conditions
Electronic Health Tracker
Smart Reports
Home Collection
Warm and Expert Staff
Quick and Accurate Service
Call us at 1800 889 0580 or Contact Us – Arogya Diagnostics Centre (arogyadiagnosticcentre.com)