Endoscopy test at Arogya
Arogya Diagnostic Centre in Ashok Nagar offers the best Diagnostics Tests including Endoscopy tests to patients from areas like Habra, Bira, Guma, Thakur Nagar, Bongaon, Barasat, etc. Trained gastroenterologists of Arogya Diagnostic Centre perform the procedure in the most professional manner where a light dose of sedation is given to the patient to relax them.
Being one of the most trusted and reliable Diagnostic Centre and Pathological Lab in North 24 Parganas, Arogya Diagnostic Centre is a well-known name for taking the best patient care and diagnostic service and of course for reliable reports.
What is endoscopy?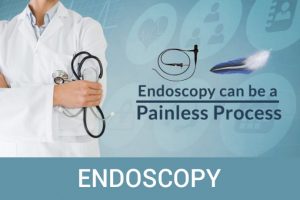 Endoscopy is a procedure in which the gastrointestinal tract (GI tract) is viewed through a lighted, flexible tube with a camera at the end (endoscope). Endoscopy allows a doctor to observe the inside of the body without performing major surgery. An endoscope (fibrescope) is a long flexible tube with a lens at one end and a video camera at the other. Small samples of tissues cells (biopsy) can also be collected and sent for testing. العاب كوتشينة A patient may be fully conscious or anesthetized during the procedure. Most often the term endoscopy is used to refer to an examination of the upper part of the gastrointestinal tract, known as Upper GI Endoscopy.
Usually, a gastroenterologist will only move forward with an endoscopy after the patient has been to the office and been evaluated with a more traditional medical exam. طرق لعب الدومينو Depending on their severity, the doctor may order the procedure to investigate some of the following symptoms:
Ulcers
Polyps (or any other kind of abnormal growth)
Bleeding along the digestive tract
Abdominal pain
Heartburn
Chronic diarrhea or constipation
Types Of Endoscopy
When an endoscope is used to explore any part of the body, it is named as follows:
Upper GI Endoscopy – Oesophagus, Duodenum and Stomach
Enteroscopy – Small Intestine
Colonoscopy – Large Intestine
Sigmoidoscopy – Colon
ERCP – Bile Duct
Bronchoscopy – Lungs
Colposcopy – Cervix
Arthroscopy – Joints
There are two basic types of endoscopies:
Upper endoscopy – The esophagus, stomach, and small intestines can be viewed by a thin flexible tube inserted through the mouth.
What problems can upper GI endoscopy detect?
Upper GI endoscopy can be used to determine the cause of
Abdominal pain
Nausea
Vomiting
Swallowing difficulties
Gastric reflux
Unexplained weight loss
Anemia
Bleeding in the upper GI tract
Colonoscopy – The lining of the large intestine, colon, and rectum can be viewed by a flexible tube inserted through the rectum.
Learn more about Endoscopy Test here Endoscopy – Arogya Diagnostics Centre (arogyadiagnosticcentre.com)
Arogya Diagnostic Centre is a full-service diagnostic centre in North 24 Parganas, committed to providing best-in-class diagnostics for people of all age groups. Arogya Diagnostic Centre offers prominent diagnostic services for the betterment of patients. With advanced technologies, qualified staff, and modern facilities, Arogya Diagnostic Centre is capable of providing the best endoscopy test at affordable prices in North 24 Parganas covering Habra, Ashok Nagar, and more. We are promised to bring forth progressing technologies to ensure accurate endoscopy results.
Arogya Diagnostics Centre is always here to assist you with our best! Every doctor at Arogya comes with the highest level of expertise and experience in their specific fields. We are one of the best Diagnostic labs in North 24 Parganas covering areas like Habra, Ashok Nagar (Ashoknagar), Bira, Guma, Thakurnagar, Bongaon where testing is held to extremely high regulatory standards. كيف اربح فلوس
For more information contact us Contact Us – Arogya Diagnostics Centre (arogyadiagnosticcentre.com)